That's probably a mean title, but I couldn't resist it! I certainly don't mean it...
Actually all I wanted to do was bring everyone's attention to the 2-for-1 deal they're currently running over at Graduate Games: Their two titles: Magic Toy Box and Storked can be picked up as a package for $20.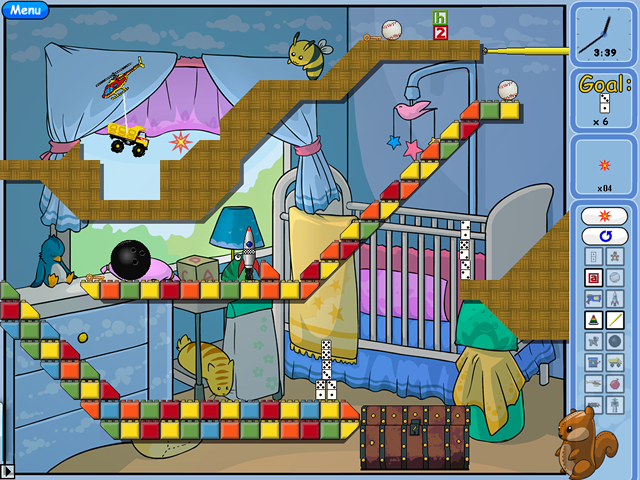 I've heard of the Magic Toy Chest, but not storked. I picked up the former's demo to have a good go and it reminded me of crayon physics quite a bit - but with pre-prepared objects. The idea mostly being getting the toys into the toy box by dropping/placing other toys around the room.
The vague story being about tidying your room, but I'm sure I was leaving it in far more of a mess than when I started!
I've not played Storked yet, but as it features penguins it's bound to be awesome. Anything featuring penguins usually is!
Actually the description does make me wish I'd tried that instead:
Help the Stork protect the egg and use each penguin's unique abilities to solve puzzles. Control 4 Unique Penguins across 4 worlds and over 100 different levels in this family friendly retro inspired puzzle & platform game.

Anyway, the deal seems pretty good if you like the look of both of these. They each have
free demos
as usual so those are at least worth checking out!
So the link for the deal is
here.
The homepage is
here.
And they also have a couple of free games/prototypes
here!